28 Jul, 2019
Brisbane CDI 2019
 What a great outcome for Marcela Adkins Performance Horses!
 The team took 2 horses down to Caboolture to compete at the 2019 Saddleworld Brisbane CDI. The first horse was the 4YO Fierce Love by Fürst Love. Fierce Love competed in the 4YO Young Horse Class. In the first round she came 3rd with an awesome score of 75.40, which brought her into the second round the following day. This was her first major trip away from home and she was extremely well behaved! On Friday was the second round, and Fierce Love did another great test. She came away with 7th place and a score of 70.
 The second horse that came with us was Quadriga Galicia (aka Miss G). Miss G competed in the 5YO class and the Novice Team Club Challenge. In the first round of the 5YO class, Miss G came 3rd with a score of 73.40, which means she had also made it into the second round.
 In the second round Miss G did another awesome test and scored 70.40, which placed her 3rd! The team (Marcela, Jess and Jane) were extremely excited as this meant that Quadriga Galicia and Marcela were now invited to participate in the Laura Graves Young Horse Showcase.
But before the showcase, Miss G had 2 more Novice tests to complete. Her end results were 5th in the Novice 2A and 6th in the 2B.
 Overall the entire trip was a great success. Both horses placed in the top 10 every time, and they were so well behaved that we couldn't fault anything.
 A huge thank you to everyone involved in getting us to Brisbane, and a massive thank you to Jane Knight! She was an awesome strapper and even better company! And of course Christine Doan, who comes every week to make sure I stay on the right track.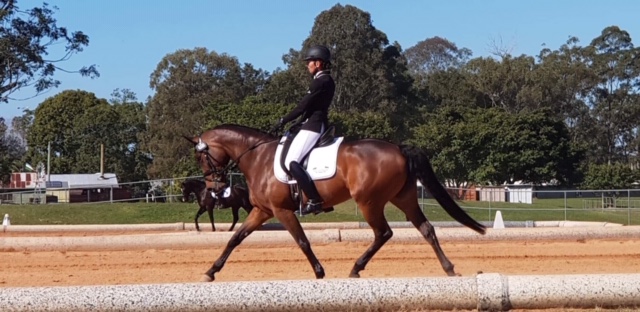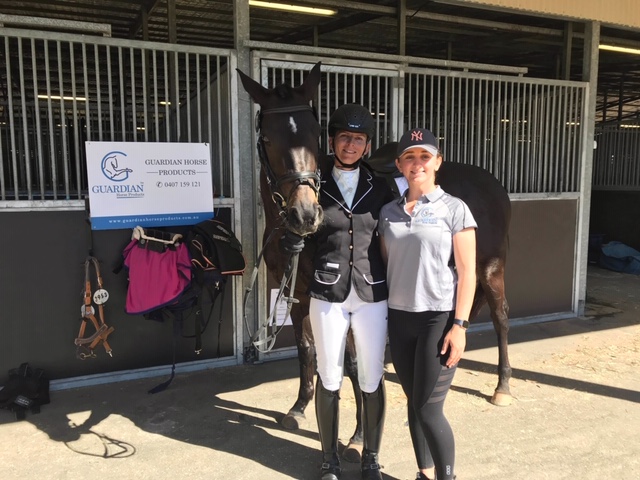 Share on: